Share this with your network
As we celebrate this youth month, we are unfortunately also faced with the staggering rate of unemployment which continues to threaten the economic stability of South Africa. It is evident that the current labour market will not absorb all unemployed people and cannot be the only solution to us achieving the economic growth required to become a thriving country.
One of the solutions to reducing this high unemployment rate is to have more young people starting their own businesses. Sustainable entrepreneurship is the key – just encouraging young people to start businesses is just not enough. For businesses to grow, be sustainable and lead to the creation of employment, they need to operate in an enabling environment and given the right support and tools to operate.
In my view sustainable entrepreneurship refers businesses that experience consistent revenue growth; businesses with leaders who have resilience and mind-set to pursue their vision; a business that can operate with and without its owner because it has the right systems and processes in place; a business with a solid value proposition that provides feasible solutions in its market; and a business that continues to expand in expertise and capacity.
This sounds very feasible for some entrepreneurs, however we need to take into consideration that the majority of the unemployed youth are previously disadvantaged individuals who lack the relevant skills, exposure and infrastructure to operate businesses. We need to create an environment which allows entrepreneurs access to the right business skills education, provide them with platforms where they can be exposed to other small businesses as well as the market they operate in, and provide them with some resources such as funding, office space etc.
Research shows that the vast majority of youth born between 1995 and 2012 aspire to become entrepreneurs. This indicates that we are moving towards an entrepreneurial era and we need to build a supportive system for entrepreneurial youth in our country. However sustainable entrepreneurship can only take place if entrepreneurs have the right skills to grow and develop their respective businesses.
Why is it important to equip the youth to be employers of the future?
Providing the youth with skills and exposure to establish their own businesses is a great investment because it paves the best opportunity for long-term sustained economic growth.
This will also assist to mitigate the high failure rate of small businesses as a result of lack of business management skills, lack of funding and access to markets. It will reduce the high crime rate and other social ills that take place as a result of a lack of income, which in turn will have a positive impact in our country and economy because we will attract more foreign direct investment.
What can companies do to help?
Implement Enterprise and Supplier Development Programmes which are geared towards equipping unemployed youth with the necessary skills that they need to build businesses. The BBBEE codes have outlined a framework that allows corporate companies to contribute meaningfully to the development of small businesses. If this is utilized effectively—by partnering with Enterprise Development service providers who can design and implement customized Programmes for the youth, this may certainly provide greater impact which not only benefits the youth, but also benefits the whole economy.
Contribute Enterprise Development spend to courses such as the New Venture Creation course for the youth – this course provides basic business skills that enable entrepreneurs begin their entrepreneurial journey.
Through the BBBEE Skills Development spend, commit funds to training unemployed youth by providing them with accredited training allowing them to gain new skills and expertise.
Support entrepreneur shadow programmes, where unemployed youth can be placed in other SMME'S or corporate companies to gain exposure and to understand the entrepreneurial ecosystem and value chain.
Though incubation programmes and other Enterprise and Supplier Development Programmes, provide access to the corporate market and well access to funding.
Entrepreneurship is a feasible solution to the unemployment rate, however we need sustainable entrepreneurship where business owners have the right skills, experience and exposure to operate successful business. This is a duty that everyone should get concerned with, corporates, SMME'S, government institutions etc.
If we all work together towards alighted initiatives, we can end unemployment and during months like this we can really celebrate the youth knowing that we have created an inclusive economy which works for everyone.
---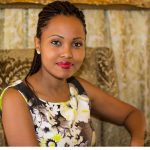 Busi Raphekwane is an entrepreneur development expert and founder of The Transformation Legacy. Contact her at:
busi@transformationlegacy.com, 010 005 5753 or visit:
www.transformationlegacy.com.
Share this with your network
First published on: ForbesAfrica