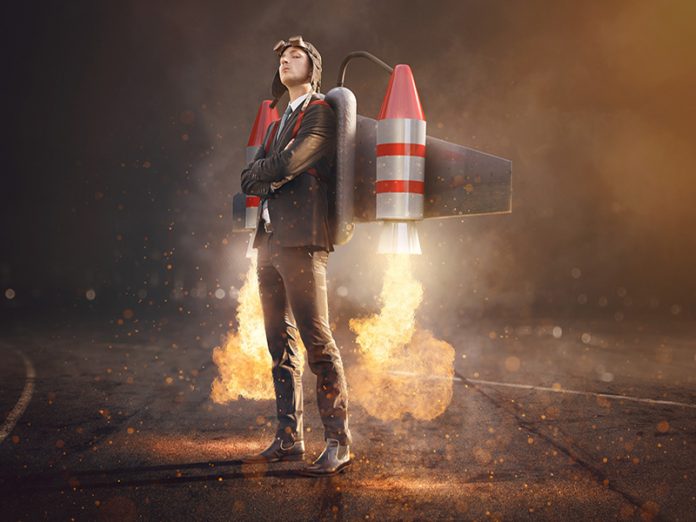 Share this with your network
In South Africa, where 75% of small businesses close within their first five years, it's imperative that budding entrepreneurs have the right mindset for success from the start to beat the odds.
"Starting a business and nurturing it to a point of profitability can be challenging. Having the right attitude is essential to ensure you weather setbacks and come out on top", says Bridgit Evans, Director of the SAB Foundation that provides seed funding and business support to entrepreneurs.
During her experiences working with over 2 000 start-ups, Evans has noted  six key character traits that she believes most successful business leaders and entrepreneurs have in common:
Passion
There are a number of motivations for starting a business, but entrepreneurs who are following their passion are often much more likely to succeed than those pursuing wealth or prestige. Passion requires having faith in their product or service and being enthusiastic about their chosen field. Loving what they do and believing in the value of their business ensures that they can confidently market their product and gives them credibility as an ambassador of their brand. Passion also gives rise to devotion, helping them nurture and grow their business despite setbacks or challenges.
2. Drive and determination
Bringing a business to a point of profitability requires a lot of hard work and, along the way, entrepreneurs will be faced with a number of challenges. Drive and determination is important to ensure they remain motivated and keep working towards success.
Entrepreneurs have a number of responsibilities including managing staff, overseeing finances, driving sales and marketing their products or services. Challenges will be faced in most, if not all, of these areas and business owners are tasked with finding workable solutions. The ones that come out on top are the ones that keep striving to improve their operations and be the best.
3. Ingenuity
Ingenuity is at the core of many successful businesses, with entrepreneurial souls developing innovative products or services that they believe will bring something new to the market and beat off competitors. However, the need for ingenuity doesn't stop there as great entrepreneurs continually need to find clever and unique ways of getting recognised.
Marketplaces are dynamic as consumer needs change and competitors look to get ahead. Entrepreneurs should never allow themselves to become complacent. The longevity of an organisation is often dependent upon its ability to continuously innovate, finding ways to improve or diversify their offering.
4. Adaptable and open minded
The path to success is rarely straight and often entrepreneurs are required to rethink their strategy, change their approach or even start over entirely. Stubbornly continuing along the same path when things aren't working out is a recipe for failure. Being successful requires the capacity to acknowledge mistakes and weaknesses and adjust accordingly. This means being open to criticism and even proactively seeking it out so that you can address issues and keep your business running smoothly.
5. The ability to win people over
Businesses don't prosper in isolation and a vital aspect of success is the capacity to win people over. This might include convincing the right employees to work for them, securing funding from investors, getting people to buy their products and winning customer loyalty. Entrepreneurs might want to go one step further and seek recognition as an expert in their field. This requires being able to speak with authority about your industry and provide unique and valuable insights. Therefore, it is important for entrepreneurs to take an interest in their industries and continuously develop their knowledge about issues affecting their wider operating environments.
6. Knowing when to step back and breathe
Start-up founders are required to play multiple roles.  They have taken great personal risk to achieve success in their businesses and this comes with high pressure and stress. Self-care is therefore critically important as excessive and prolonged stress can lead to burnout.  Entrepreneurs need to give themselves permission to switch off in order to recharge, regain perspective and re motivate themselves.
"Everyone has their own way of switching off, whether it's through sport, being in nature, hobbies or spending time with friends and family.  It's important to find an outlet that works for you and creating time in your schedule that allows you to unwind. Being good to yourself will help your business in the long run," says Evans.
Having a mentor can also help entrepreneurs who feel anxious or out of their depth, which is why the SAB Foundation pairs beneficiaries with mentors who can provide them with guidance and support, not just from a business perspective, but also from a personal and leadership point of view.
Share this with your network
First published on: ForbesAfrica